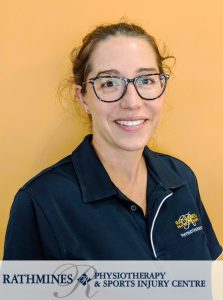 Caroline graduated from Curtin University (Western Australia) in 2013, with a Master of Physiotherapy.
Since graduating, Caroline has gained extensive physiotherapy experience within the public health setting of Western Australia. Her background includes acute/subacute orthopaedic conditions, complex trauma cases, balance and mobility enhancement, acute to chronic injury and disease management. She is a strong believer in active rehabilitation and improving quality of life and enhancing healing through movement facilitation.
Since moving over to the east coast to start a family, she is excited to take on a new challenge of working within the private sector to optimize and achieve client goals.  Caroline enjoys a dichotomy of physiotherapy practice from injury treatment to antenatal/postnatal management.
Areas of Special Interest:
Acute/Subacute/chronic injury treatment and prevention
Orthopaedic injury management
Active rehabilitation
Workplace ergonomics
Hydrotherapy
Qualifications and Affiliations:
Master of Physiotherapy – Curtin University, WA 2013
Clinical Educator workshop– The University of Notre Dame, WA
Computer Ergonomics Assessment training – North Metropolitan Health Service
Registered Physiotherapist with AHPRA
Australian Physiotherapy Association Member since 2013