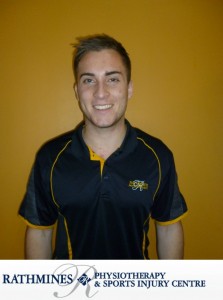 Peter Migliore graduated from the University of South Australia in 2015 with a degree in Physiotherapy. During his study Peter worked as the sports trainer for Adelaide City FC in the National Premier League.
Peter is a passionate Physiotherapist who has managed a variety of musculoskeletal injuries. Peter has a strong focus on using hands-on treatments – including massage, joint mobilisation, soft tissue techniques, muscle stretching and neurodynamics. Peter has also been trained in Pilates and Dry Needling. Peter uses a patient-centered approach and finds it very rewarding assisting his clients in achieving their goals and improving their quality of life.
Peter is a Physiotherapist for Westlakes District Netball Associations for Saturday competitions, as well as State Age and State Championships. Peter will develop a self-management plan for you including self-maintenance exercises, patient education and advice.
Peter accommodates for all patient-types, from high-level athletes to full time workers, school children and the elderly.
In his spare time Peter enjoys:
Travelling
Playing soccer
Spending time with his niece and nephew
Areas of special interest
Shoulder injuries
Sporting injuries
Dry Needling
Headaches
Vertigo and dizziness
Orthopaedics
Ankle joint rehabilitation
Chronic musculoskeletal presentations
Peter has attended a number of courses including:
APA Course – Muscle Injury Management with Andrew Wallis
APA Course – Sports Physiotherapy Level 1
Qualifications & Affiliations
Bachelor of Physiotherapy – University of South Australia
Registered Physiotherapist – Australian Health Practitioner Regulation Agency
Member of the Australian Physiotherapy Association
Registered health care provider with WorkCover, Medicare, 3rd party insurers and all major health funds