Neck and Back Pain
(Matt Williams – Physiotherapist)
Do you get neck or back pain while sitting at your instrument?
Do you have neck or back pain while carrying or setting up your instrument?
Do you get pins and needles while playing?
Do you get headaches while playing your instrument?
 Neck and back pain is a common complaint for all of us, amongst musicians, however, this is especially common.  Playing a musical instrument at an amateur or professional level places significant stress on certain areas of the body and as a result both acute and chronic/overuse conditions are frequent in the musician population.
 Neck, upper and lower back pain is common place for orchestral performers, pianists and all musicians who maintain a sustained position for long periods.  Musicians in rock bands who spend hours on stage moving around also have the potential to suffer from these issues.
 For all musicians there are measures which should be taken to minimise and prevent the risk of injury.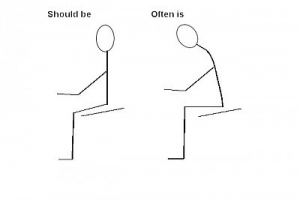 Know your specific risks!!
–         Poor posture or technique:
Pianists, Drummers, Woodwind Instrumentalists, Guitarists: sitting position
Violinists, Violists, Flautists, Trumpeters: studies show that a higher prevalence of neck and shoulder pain is present in instrumentalists who have their arms elevated for long periods
Double Bassists, Bassoonists: supporting heavy instrument
–         Inadequate warm-up and stretching program for all musicians
–         Poor practice regime
–         Incorrect technique or asymmetrical neck posture
–         Sudden increase in playing time i.e. band camp, following holidays
–         Poor fit of the musician and instrument
–         One study showed 63% of female secondary school musicians developed an injury
–         Transporting instruments such as drum kits or electric guitars, amps and double basses. 
 Stop the injury before it becomes a "major" problem!!
–         Your practice schedule should allow for periods of rest.
–         Practice should be performed morning and afternoon with long breaks between.
–         Every half hour during practice you should stand up to counter sustained sitting.
–         Prior to practice warm-up and stretching should be performed.
–         Gradually increase your practice prior to a performance or when returning after a break from playing an instrument.
–         General fitness and strengthening is important for musicians to perform at their peak
How to "play a part" in fixing the problem!!
–         Early recognition of symptoms
–         Initially ice and rest are vital
–         Stretching for your neck and back
–         Improving posture and position
–         Early physiotherapy
 These are basic exercises which can be extended.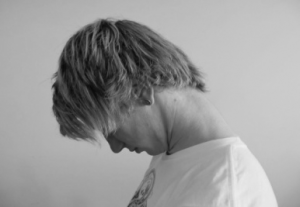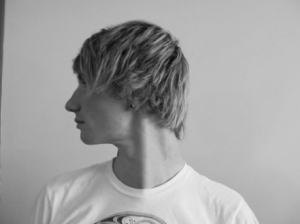 Hold each position 12 seconds repeat 3 times, 2 times per day.
A physiotherapist will conduct a detailed assessment of your injury as well as the practice regime, posture and program you are undertaking. They will also provide an individualised treatment and rehabilitation program to ensure you are fit and ready to return to playing your instrument with the lowest likelihood of re-injuring the current area.
 Remedial massage therapy could help you to reduce muscle tension, tightness and pain in the neck or back.
 If you would like to make an appointment with a physiotherapist for assessment and/or treatment of your injury.  Or if you are concerned about your current instrument and postural set up or your practice schedule please call Rathmines Physiotherapy on 4959-1622 or ask at reception.