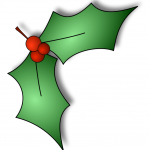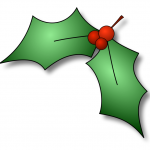 Holiday Tips for the Festive Season
The festive season can be a challenge to your physical, mental and financial wellbeing. Here are a few tips to help you survive.
Eileen Lavis – Continence and Pelvic Floor Physiotherapist
If you take medications for your bladder and bowel ensure you see your Doctor prior to your holiday so that you have adequate prescriptions.

If travelling overseas keep medications in their original packages.
 Emma McDonough- Physiotherapist
Please wear protective equipment with your new scooters and bicycles from Santa Claus!

This includes helmets, knee guards and wrist guards.

As physiotherapists we see a lot of children/young adults for the application of new casts just after Christmas and into the New Year.

Remember if you do fall over tell an adult and apply ice immediately to the swollen area. If you suspect a fracture make sure you seek medical attention.

We encourage you to enjoy your new presents and be active, just make sure you are safe.
 Matt Williams – Physiotherapist
If you choose to build the Christmas spirit with some Christmas carols these holidays, be careful to warm up your fingers and hands before playing your instrument. Some gentle stretches and scales are perfect!

Boxing Day means cricket! If your plan is to watch the entire Boxing Day test match, be careful to take plenty of opportunities to get up and stretch your legs. Your lower back will thank you!
 Jacqui Eaton – Physiotherapist
Water safety at Xmas Time.
The Australian festive season is usually warm, and often celebrations revolve around water such as backyard swimming pools, lakes and beaches.

Remember "Kids Alive do the 5" to ensure water safety this Christmas.
"Fence the pool, shut the gate,
Teach your kids to swim, it's great!
Supervise, watch your mate,
And learn how to resuscitate!"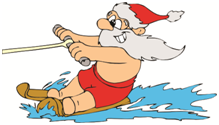 Sinead Sperrin – Physiotherapist
Christmas always involves one dreaded thing- Christmas present shopping for your loved ones.
To avoid straining the muscles in your back and legs by standing in long queues and walking around for hours on end, start early and avoid the rushes of last minute shoppers

When out at the shopping centre, return to your car regularly to offload your trolley and your arms from carrying around bags of goodies. This will decrease the wear and tear on your shoulders and back

Always wear supportive shoes when you know it will be a long shopping adventure so your feet stay comfortable and relaxed

And if shopping centres scare you a little, do your shopping online this year. However, make sure you take regular breaks every 30 minutes from sitting at the computer, always sit in a supportive seat, and have your laptop on a table rather than on your lap to avoid injuring your neck
 Karen Burns – Physiotherapist
Exercise 30 minutes daily or 150 minutes a week! Exercise can be accumulated in bouts as short as 10 minutes. When catching up with friends and family choose active things to do together instead of sitting and chatting. A good choice is to go for a walk together or a swim if it is hot. Don't forget sun protection!

Avoid prolonged sitting. Sitting is bad for you! Our bodies prefer us to be active. Take care if sitting on the floor for long periods. For example to open up presents for the kids, or setting up toys, etc. Try to stand up regularly. It helps to put batteries in toys and cut some of the tags and attachments free before wrapping them. That way the presents will be ready to go when they're opened!
Lieve Lievens – Physiotherapist
When you go scuba diving on your holidays make sure you have the correct fitted mouthpiece on your regulator to prevent TMJ or jaw problems.

Use a smaller mouth piece for females and a larger one for males.
 Karen Rolfe – Physiotherapist
One third of Australians are now vitamin D deficient.

We are aware of skin cancer but we need to get enough sunlight to make vitamin D as we get very little from food.

10 minutes of sunlight in summer and 15 minutes of sunlight in winter is enough.

Try to have major portions of skin exposed e.g. arms, legs, face. Go for a small walk in early –mid morning or mid to late afternoon to achieve this time and exposure.

It should not be enough to burn. Sunscreen lessens the ability to make vitamin D. Sunlight through glass does not make any vitamin D.
 Garry Lavis – Remedial Massage Therapist
If travelling on a plane consider the option of choosing your own seats so that you have easier or closer access to the toilets and reduce leg cramping.
 Kylie Halloran  – Remedial Massage therapist
Most families over the Christmas period will take off in the car with the caravan.  Ensure for your own safety you take regular breaks when driving long distances.

Stopping regularly to get out the car for stretches and a gentle stroll will allow you to continue on your trip.

Keep an ice pack in the caravan freezer or a heat pack in your luggage for those unexpected injuries.
 Sheena Lumsden- Receptionist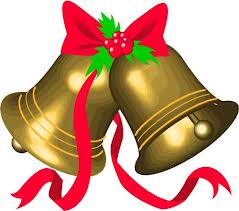 Make sure you wear sunscreen every time you're in the sun. "Slip, Slop, Slap".
 Jonathon Phillips – Receptionist
Christmas time is a time for long drives to see your relatives. Always plan your trips ahead of schedule for when you're going to leave and what you need to take.
Try and avoid peak hour traffic, even if it means getting up that extra hour earlier! The busiest days to travel are the last day of school, two days before Christmas and the day after Boxing Day plan accordingly.

If you're travelling for more than 2 hours make sure to take a few bottles of water to keep hydrated. Additionally you can top up the radiator with one of them if you get in a pinch!

If you start to get tired behind the wheel never be afraid to find a rest stop and take a moment to stretch your legs. If you find yourself with heavy eyelids always take the safe option and pull over!
 April Atkinson– Receptionist
In this festive season it is important to get enough sleep to enjoy what each day has to offer!
Opt to have as many early nights as possible

Set a regular bed time

If you want to stay up late, make sure you catch up on lost sleep with a nap

Keep your room cool

Stay away from big meals at night

Postpone your worries and brainstorming for Christmas gifts and feasts
 Ashley Atkinson – Receptionist
While Christmas is a time for excessive eating and drinking, it is important to keep active and exercise can often be ignored.
Exercise can reduce your stress levels by releasing hormones such as cortisol & adrenaline by producing endorphins.

Even just spending a nice long walk with your family each day will not only increase your fitness, but also make you a happier person, and hence less stress.

Summer is also an easy season to be active by engaging in outdoor activities such as swimming, kayaking and surfing.

Remember too relax, have fun and laugh a lot! Enjoy your stress free Christmas break!
 Open Monday to Thursday 7am-7pm, Friday 7am -6pm, Saturday 7am-12pm.
Christmas closure – 24th December from 1pm, 25th, 26th and reopen 27th December. The practice is then closed 31st December from 5pm, 1st January and reopens 2nd January.
All the staff at Rathmines Physiotherapy and Sports Injury Centre wishes you a safe and happy holiday season and would like to thank you for your ongoing support.
If you have any questions regarding the information or would like to make an appointment please do not hesitate to contact the clinic on 4975-1622.