Good nutrition is fundamental to good health. What children eat during their childhood sets their eating patterns for life.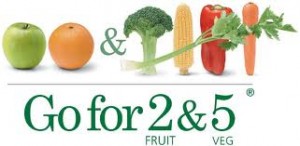 How can you set good eating habits for your child:
Keep the kitchen stocked with good food choices like fruit, vegetables, foods low in added sugar, fat and salt.
Always offer and make time for breakfast.
Pack lunch boxes and home lunches with "healthy foods".

Cook and eat meals together when possible.

Offer "healthly" snacks between meals.

Most importantly – be a good role model! Parents are the biggest influence on a child's eating habits.
What to put in the lunch box?
Build the lunch box around simple foods. Start with a good helping of fruit and vegetables; add a starchy food (e.g. bread, pasta, noodles, crackers), and a lean protein (e.g. chicken, meat, fish, beans) and finally a dairy serve (e.g. yoghurt, cheese or milk) and a bottle of water!
A sample lunch box might look like:
Morning Tea:
Chopped fresh fruit with a small tub of low fat yoghurt
Lunch:
Sandwich on wholemeal bread with avocado, cheese, sliced boiled egg and a slice of roast pumkin
The Nutrition  Link has accessible nutrition advice. For more information solutions for a child or family health including investigating food intolerances, diet related behavioural management, general healthy eating advice and lunch box solutions, make an appointment with Pennie Jones, Dietitian at Rathmines Physiotherapy and Sports Injury Centre on 49751622.