Starting school is an exciting time for parents and children. To assist children with bladder or bowel conditions to make the transition to school smooth requires a co-ordinated effort between the child, parents, the child's school and the child's treatment team. Below are some strategies to enhance the smooth transition.
Meet with the teacher
Ideally this should be done prior to school commencing. Meetings should include the child as well so that they can take an active role in the process and so they know what the plans are and why they have been established.
Discuss:
—  Your child's symptoms – daytime, night time or both
—  Urinary and/or faecal incontinence, frequency and urgency.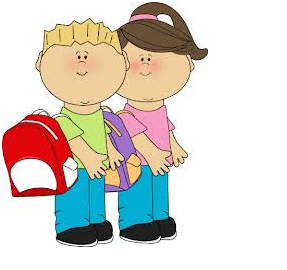 —  Your child's feelings – e.g. embarrassed, anxious, not concerned.
—  Your child's coping strategies – e.g. holding manoeuvres, self-management such as changing clothes, ignorance.
—  Current treatment regimes e.g. timed toileting, pads/nappies/pull-ups, medication
—  Has the teacher had many students with continence issues in the past?
—  It is essential to devise a plan to avoid accidents at school and to cope with accidents should they occur
Action plan for school
Discuss
—  Provision of spare clothes. Consider each uniform for summer and winter and make sure the correct uniform is provided for each season. What clothes need to be provided e.g. underwear, shorts or skirt?
—  Where will the clothes be kept? E.g. bag, locker, staff room
 —  Where will clothes be changed? E.g. student toilet, staff toilet
—  Insufficient toilet facilities; toilets being locked, a lack of support staff to assist with toileting and the absence of a planned approach to continence management.
—  What is the procedure for students going to the toilet? E.g. are they accompanied by another student
—  What is to be done with soiled clothing?
–        Are they placed in a bag, are they washed out
–        Where is the soiled clothing kept e.g. students bag, office to be picked up later.
—  How to alert the teacher if student needs to go to the toilet.
—  How the teacher will alert the student regarding the need to change clothes.
–        The goal is to maintain the student's dignity without creating a focus on the student.
—  Orientate the student to the toilets. Which toilets are the students allowed to use e.g. infants only toilets, address any fears related to the use of public toilets, review toilet posture, wiping, hand washing and hand drying.
—  Put into place a plan for relief teachers
—  Plan school excursions such as toileting prior to leaving school or the excursion venue. Identify toilets at the venue. Pre-plan toilet stops. Utilize toilet map information www.toiletmap.com.au.
—                          Encourage regular drinking of water
–        Water bottles on desks, water bottles at recess and lunch
–        Water bubblers are not enough.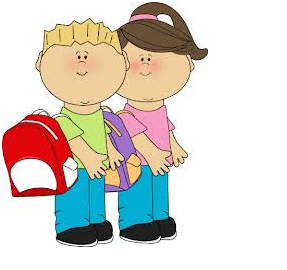 –        Review the action plan regularly
–        After the first month at school
–        After accidents to assess if the plan needs modifying
–        Other intervals as required.
–        Remember to review the action plan for each new school year.
If you have any questions or would like Eileen Lavis, Continence and Pelvic Floor Physiotherapist to talk to the teacher or school please contact the clinic on 4975-1622.
Good luck and enjoy school!