Garry Lavis, Remedial Massage Therapist
After our holiday/Christmas break we generally return to our normal activity levels around February. We have generally gained a few kilos and become somewhat inactive after those long days sitting around the pool. When we finally return to our exercise we become vulnerable to injury due to the state of our soft tissues becoming tight and many of our fast twitch muscles have now slipped into a state of dormancy.
 In all sports, across all seasons, practice injury rates were higher than in-season in National Collegiate Athletic Association sports (1)
 The process of returning to our maximum activity levels should be done with care and a Remedial Massage can help prevent injuries as we increase the stresses on our muscles. Remedial massage is a type of massage technique that focuses on treating soft tissue aches, pain and injuries that are associated with recreational activities. Massage can reduce muscle stiffness and improve relaxation by reducing heart rate and blood pressure. While many athletes/physical workers are convinced of the physical benefit of massage, research on its effectiveness is accumulating. Massage involves applying mechanical pressure to the soft tissues, and this has been linked with improved muscle flexibility, increased range of motion in the joints, and decreased muscle stiffness (2).
 With regular massage for maintenance the therapist can zero in on particular muscle groups and work specific tissues, they can help maintain or improve range of motion and muscle flexibility. The overall objective of a maintenance program is to help you reach optimal performance through injury-free training/working (3).
 Prevention is better than cure. So avoiding that hamstring tear or calf strain in the first place can be a whole lot more pleasant than dealing with an injury that could take weeks or months to recover. Consider a Remedial Massage for your return to activity and for ongoing soft tissue maintenance.
 For an appointment with a Remedial Massage Therapist please call Rathmines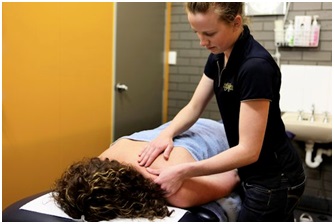 Physiotherapy and Sports Injury Centre on 4975-1622.
 References:
Agel J, Schisel J, Practice Injury Rates in Collegiate Sports. Clin J Sports Med, 2013, Jan 23 (1):33-8
http://sportsmedicine.about.com/od/injuryprevention/a/Sports_Massage.htm  http://www.drfranklipman.com/injuries-exercise-and-massage/