As a new group of children get ready to start their school careers it is really important to choose a correctly fitted backpack.
Poorly fitted or incorrect backpacks for school can lead to:
Fatigue

Muscle strain

Back pain

Alterations to the spines natural curves

Rounding of the neck and shoulders
Natural curves of the spine should be maintained when wearing a school backpack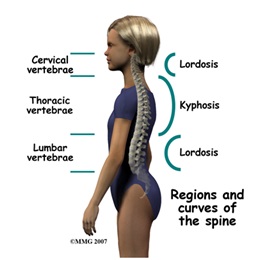 Backpack features should include:
Internal compartments or split compartments

Well padded shoulder straps to improve comfort

Waist and chest straps to disperse loads

Built in rigid and padded back support
Packing tips
Load less than 10% of body weight. For example if your child is 30kg then the load should be 3kg

Heaviest items against the spine

Close all zippers

Repack the bag nightly
Only pack essentials
Fitting a school backpack
It is important to take the correct measurements when choosing a correctly fitted backpack. The shoulder width and back height are the key measurements
Measurements
Back height = Shoulder Line to Waist Line + 5cm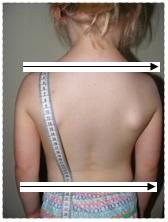 Shoulder width =
Ridge of shoulder blade to the ridge of the other shoulder blade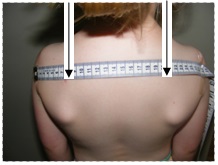 Correct fitting backpack should: 
Follow the natural curves of the back

Top of the pack at shoulder height

Use of waist straps

Pack not wider than the child

Base of bag at waist height
Poorly fitting backpack for a Kinder student     
Correct fitting for a Kinder student 
Physiopak
Physiopak was designed from research by physiotherapists at the University of South Australia and endorsed by the Australian Physiotherapy Association. Extensive testing by The Centre for Allied Health Research has shown that Physiopak reduces the degree of postural change to carry a load. The PhysioPak was on the shortlist for the Australian Design awards 2001. To find out more visit www.physiopak.com
Good luck to all those starting school for the first time in 2014.
If you would like further information on choosing the correct backpack for your child please call Rathmines Physiotherapy and Sports Injury Centre on 4975-1622.